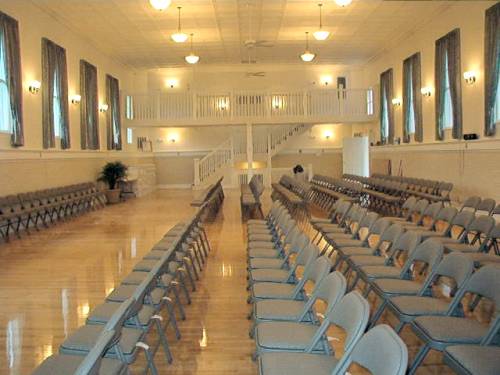 Ways you can support the NRHC
The Northern Rockies Heritage Center is in need of financial support to meet the requirements of Section 2818 of P.L. 103-160. The NRHC is using several methods to get that support:
NRHC Support
Memorials
Tree Memorials
Building Sponsorship Officers' Row Print
Benefactors
The NRHC is looking for building sponsors for each of the nine buildings it has received under Section 2818.
Our Assets
17 Acres includes 7 buildings in "Officer's Row", 4 original carriage houses, parade grounds, the original water tower, Post Headquarters and the original stone powder magazine built in 1878
Office and Event Rental
We offer large and small, indoor and outdoor venues for a broad range of personal and public events including weddings. We also offer office space rentals in 8 buildings.
Help & Support
Your help and support is appreciated! There are many facets to maintaining this historic buildings and properties. We are pleased to offer volunteer positions, or you can support us financially!
METHODS OF SUPPORT
Tree Memorials
How can you help?
NRHC invites estate bequests and memorials to help carry on the campus preservation.
Elegant tree-lined roads distinguish the NRHC campus. New trees are being planted along the streets in rows close to older trees which need replacement. You may honor a special event such as a wedding, birth, anniversary, holiday, or the passing of a loved one or family pet by dedicating a tree as a living remembrance. A tree makes an enduring gift.
NRHC will plant an appropriate memorial tree species, maintain it, and mark it with a dedicatory brass plaque in honor of your occasion.
To arrange a tree memorial, print the tree memorial application form and send it to NRHC.
These are a few examples of the brass plaques in front of memorial trees.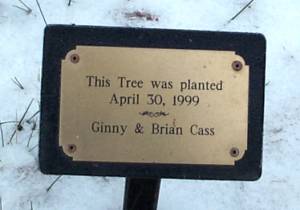 METHODS OF SUPPORT
Sponsorship of Buildings
The NRHC is looking for building sponsors for each of the nine buildings it has received under Section 2818.
Svoboda Freedom Building 27
The Svoboda Freedom Building 27 is an example of building sponsorship. Other buildings available for sponsorship are displayed in the Campus section.
Your adoption of a building in our sponsorship program will enable the NRHC to complete the restoration and preservation of one of these 100 year old buildings. Ask your family, fellowship, or fraternal organization to consider sponsoring a room, a suite of rooms, or an entire building as a way to preserve our history and contribute to our community.